KRIS MURRAY
VIDEO: Customer Testimonials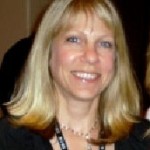 "I have been using Laurice's skin care products for over 15 years and I swear by them.  The reason?  They work!  People always tell me they think I look younger than my true age.  When I first met Laurice, I had scarring and large pores from teen acne.  Now that I'm older, I'm fighting build-up around my mouth, fine lines and dark eye circles. Every time I leave Laurice's office I can see the proof in the mirror that her products are working to make me look younger.
Plus, Laurice really cares about each of her clients and works hard to make sure they see results.  I trust her with my skin, which is a comfort in this day and age of false product claims.  Laurice and her products are worth the investment, hands down."
MRS. S.O.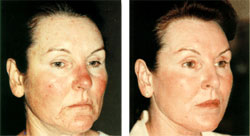 "Since I began using your line of beauty products my face and body have never felt or looked better! My husband cannot believe the dramatic differences each night produces. Not only is my skin soft to the touch, it looks healthier. No more bags under the eyes or red splotchy areas. My skin now has an evenness I didn't know was possible. Thank you!"
VICKI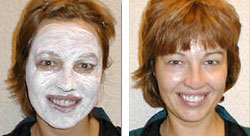 SKIN TYPE: Normal, Combination & Hyper-Pigmented
"I have been using Laurice's products for over 1&1/2 years and have noticed improvement in my skin. The color and tone is more even. Laurice has educated me on how to take care of my face. I was using soap without thinking of the damage it was doing to my face. I never had results with the national cosmetics companies. I'm hooked on Laurice's programs and products."
DEANNE

SKIN TYPE: Dry, Mature, Wrinkled, Dehydrated & Hyper-Pigmented
"I found Laurice through a friend. I especially like the eye products which I use around the eye, lid and neck. For removing oil, dirt and make-up, I use the Extra Rich Cleansing Creme at night when I shower. I use the Vitamin C Serum under the moisturizer at night. After these treatments I saw results – reduction in flakiness and puffiness under the eyes. Thank you Laurice."
JENNIFER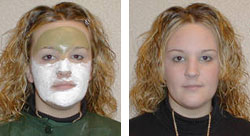 SKIN TYPE: Teenage Acne
"After using Laurice's products my skin feels healthier, cleaner and softer. I never realized how dirty my skin really was. My mom recommended Laurice to help treat my teenage acne. I love the Silk-Amino Moisture Mask that leaves my skin silky smooth. I cannot wait to bring a friend to meet Laurice and have her try the skin care products."
CAROLYN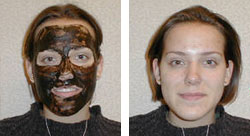 SKIN TYPE: Severe Oily & Severe Cystic Acne.
Medication did not work. Client had tried Accutane, Retina A, antibiotics and even prescription topical gels – with no relief.
"I had been to a number of dermatologists and they did not help me. I almost gave up. Then I found Laurice Skin Care & Cosmetics. Since I began treatments with Laurice, the condition of my skin has drastically improved. It's good to know that someone, namely Laurice, understands my skin condition and is able to give me the help I need."
MARJORIE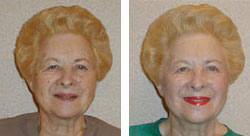 SKIN TYPE: Severely sun-damaged, very dry and flaky, skin tags, mature skin
"I worshipped the sun and it ruined my face. I've been to the dermatologist and was told there was nothing they could do for my sun-damaged skin. Then I found Laurice Skin Care & Cosmetics. Laurice recognized the problem immediately. She has been working with me for over eleven years and has successfully treated my skin for severe sun damage. In addition, she has worked on my back, neck, chest and arms. Many people ask me if I have had a face lift. I say absolutely not. I would highly recommend Laurice for people with my skin problems."
MARY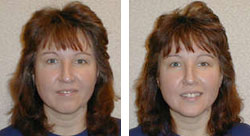 SKIN TYPE: Oily, Acne, Blackheads, Sensitive
"I have been using Laurice's skin care products since 1987. I am very happy with the products. I've tried many over-the-counter products and felt they dried out my skin. In addition, there was no improvement in my skin. I'm impressed with Laurice's knowledge and her willingness to help me find a skin care program that works for me. I recommend her products to my friends."
SHEA
SKIN TYPE: Severe Acne (age 20)
"I had been to dermatologists, aestheticians, plastic surgeons and many other skin care professionals since the age of thirteen – and found no relief. The professionals and their products and services could not control my skin. Only after three weeks with Laurice my skin feels 110% better. It is not as oily as it was, it is not as red and my pores are getting smaller. My favorite product is the Sloughing Creme – it makes my face very refreshed and gives my face a glow. (Sloughing Creme is a peel that sloughs away dead skin cells so you have a fresher brighter look.) I have 100% confidence in Laurice and her products / services and would recommend her to anyone with problem skin such as acne, oily skin."
VICTORIA
SKIN TYPE: Sensitive, Coupe-rose (Redness), Very Dehydrated
"I came to Laurice to look younger. My problem was advanced aging – fine lines, uneven skin tone, dark circles and crows feet. I was very impressed with Laurice's education and background in skin care. She developed a simple and easy treatment program for my skin. I became educated on how to treat my skin type and what treatment I needed. After using the products, I saw immediate results – improved skin tone, reduction of fine lines, hydrated skin and reduction of dark circles and puffiness."
KARLA
SKIN TYPE: Dry, Sensitive
"Thank goodness for Laurice! I had tried over the counter products and even dermatologist products with no relief. I had extremely dry sensitive skin – it was blotchy, red, flaky and had bumps. In addition, my skin was sagging and prunish with dry fine lines. After using Laurice's skin care products there has been a dramatic improvement in my skin. Now it is moist, firm, soft, no lines, no redness, even color and I look ten (10) years younger. I especially like PM Maxima Creme for moistness and the Vitamin C products for firmness and reduction of lines. I feel beautiful!"